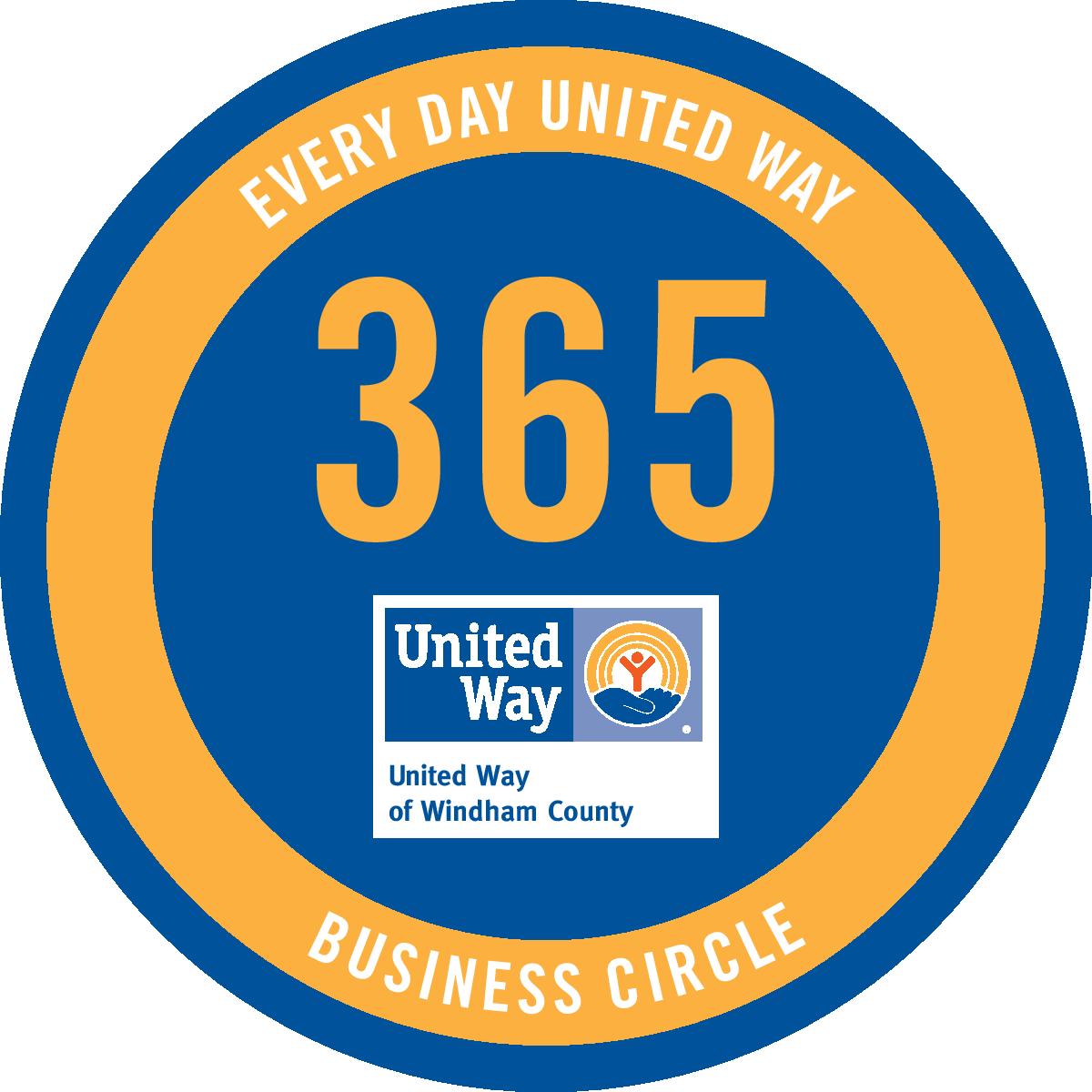 365 days of the year United Way of Windham County unites people, organizations and businesses to create positive sustainable change in our community.  Our small businesses are also present here, 365 days of the year, providing services and products with local knowledge and investment.
To honor that daily presence, members in the Business Circle make a contribution of $1 per day. Businesses Circle members receive a benefits package that includes:
a window decal
online recognition
increased brand exposure
For more information on the 365 Business Circle, please contact the United Way office at 802-257-4011. 
365 Business Circle Members: 
C.E. Bradley Laboratories, Inc.
Cersosimo Lumber Company
Edward Jones Investments
New Chapter, Inc.
New Ground Creative
Recycle Away
West Hill Energy and Computing, Inc.