Board of Directors (2022-2023)                                
The Board sets the overall budget for the United Way of Windham County, including funding for operations, programs, and initiatives. It provides general guidance to the Community Investment Committee and approves appropriate target outcomes (WHAT goals to work towards) for UWWC investment. The board provides resources for the Community Impact Plan, including programs that work toward target outcomes, Community Impact strategies, and other community initiatives, as opportunities arise (HOW to get to the results).
The volunteers who make up United Way of Windham County's Board of Directors come from the business, technology, social services, and other sectors as well as the community at large. They are a true representation of what Windham County has to offer.
Officers
Melissa Swim, Chair
Brattleboro Savings & Loan
Rohan Providence, Vice Chair
Brattleboro Retreat
James Gay, Treasurer
Community Member
Kiera King
Community Member
Etan Nasreddin-Longo
Co-Director of Fair and Impartial Policing and Community Affairs for the VT State Police
Brattleboro Retreat
Amaryah Pendlebury
The Natural Child School, LLC
Andrea Wright
Downs Rachlin Martin PLLC
Accountability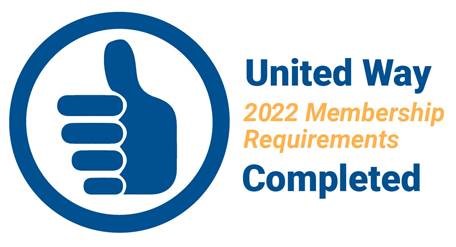 We operate autonomously, make decisions locally and are governed by Board Members from our community. As a member of the United Way network, we pay dues to United Way Worldwide for which we receive benefits including training, support, and the ability to draw on ideas and best practices from United Ways throughout the country. We are proud to be a part of the United Way Worldwide organization and to meet their rigorous membership requirements.
FY 2022-2027 Strategic Plan
United Way of Windham County embarked on a strategic planning process in March, 2021, guided by the Board of Directors' Strategic Planning Committee and facilitated by Maggie Foley. This document reflects the completion of this organizational planning process and is intended to capture this moment in the organization's history and provide a vision and guide for the next five years. 
Community Impact Reports
Financial Statements
We believe transparency builds trust between us, our donors, and our partners:
Community investments are reviewed and informed by community volunteers who serve on our Impact Teams and Community Investment Committee and subject to approval by our Board of Directors.
Fundraising results, investments and operating expenses are reviewed by our Finance and Executive Committee and subject to approval by our Board of Directors
Our financial statements are audited annually by a certified public accounting firm, which reports to our Finance Committee and to our Board of Directors.
For more specific financial details, see the documents below