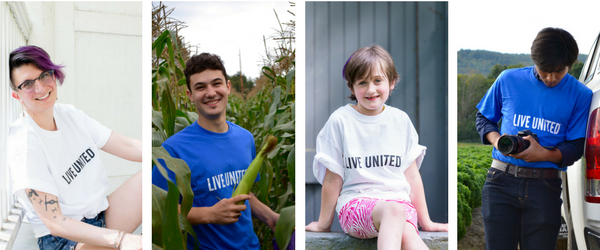 United We Fight. United We Win. LIVE UNITED.
At United Way of Windham County, we believe that everyone has skills and resources that can help their community! If you are interested in becoming involved with United Way of Windham County, please reach out! Send us an e-mail or call us at 802-257-4011. 
To make a contribution, visit our donation page. You may also send a check made out to "UWWC" to P.O. Box 617, Brattleboro VT 05302.
There are many different ways to give, like planned giving, stock, or in-kind donations. Visit our GIVE page to learn more or reach out to Ruben Garza at ruben[at]unitedwaywindham.org. 
Support causes you care about with your voice! Learn more about the importance of advocacy and how to raise your voice on our Advocate page. 
Use your time and skills to help out and make a positive change in the community! UWWC maintains an online volunteer portal, Get Connected Windham County, with service opportunities in the area.